December 1, 2021
Examining nonsense 7 - Context.
How definitive is context? An afterword to the examining nonsense series.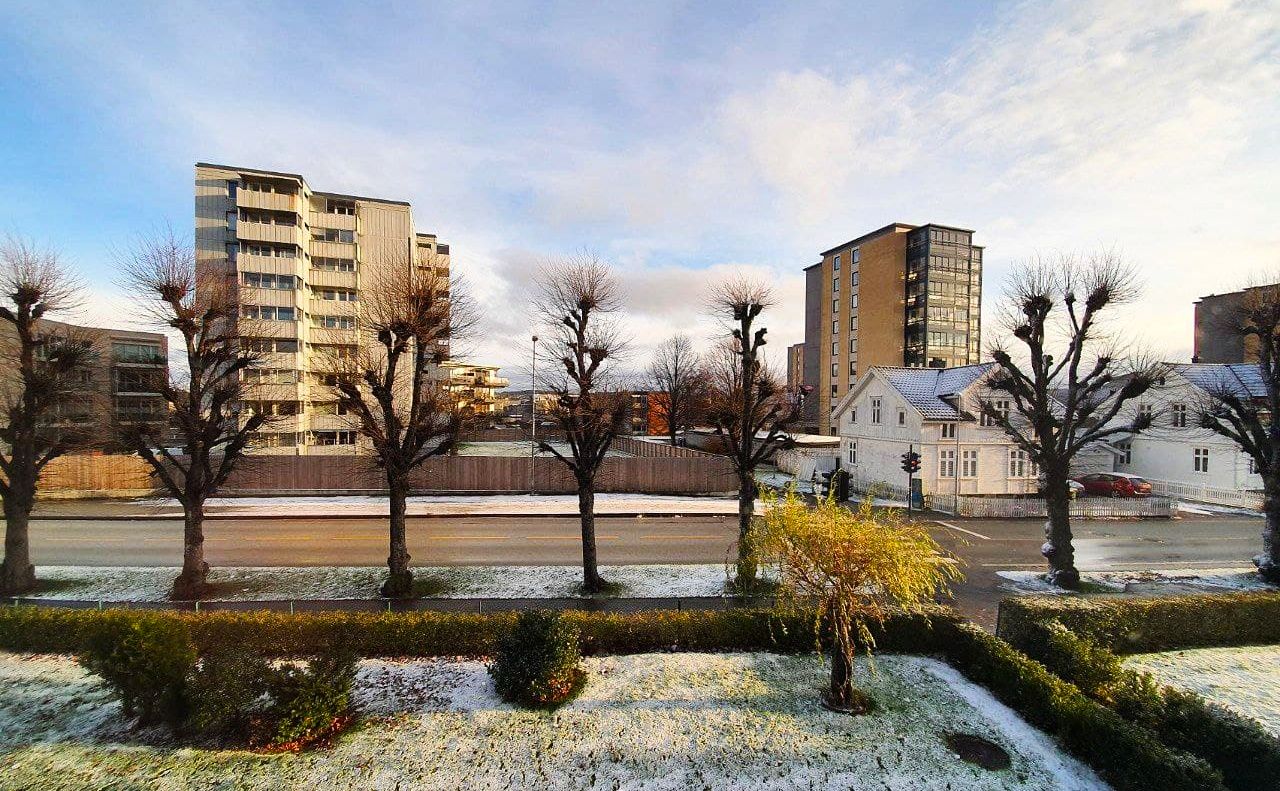 Not so long ago I found myself listening to the radio on a walk. The radio station played the song Uprising by Muse. This was during my examination of David Icke's conspiratory speech.
What struck me was how conspiratory the lyrics to that song are, yet it seemed clear that this was not nonsense in the same way as conspiracy theories often are.
I thought about the reason for this, and I concluded that context was the answer. In his speech, Icke tries to inform the public of what is real. The song, however, is in a medium where the room for interpretation is wide. So wide that we do not think its intention is to be informative. It might intend to be thought-provoking, or true in some sense, but it is not intended as information. This context is what I think of as definitive for how to judge a text's merit. There are at least three other philosophers before me who has articulated a similar idea.
Quine was one of them. He called it holism. Holism claims that sentences do not have much meaning in isolation, but rather in larger chunks of theory (Hylton & Kemp, 2020, Chapter 3.1). Thus, according to holism, to convey meaning sentences must be considered holistically in relation to other sentences, rather than as isolated fundaments. I interpret this as context being necessary for meaning.
Another one was Heidegger. He sketched out what can be called an anthropocentric ontology, wherein the only isolated meaning was dasein, which is often translated to being-in-the-world. All other meaningful terms must be loaded with value-predicates (Alnes, 2020; Wheeler, 2020, Chapter 2.2.4). Here too, context seems to be definitive for meaning. Perhaps not as clearly as with Quine, though Heidegger is now known for his clarity.
A third one was Frege, who is considered to be the father of analytical philosophy. His example is quite interesting. He says that the two terms "the morning star" and "the evening star" both refer to the same object, namely Venus. However, they convey different meaning and insight (Nes, 2020). Thus, their meaning is at least not fully isolated. Some of it seems to be contextual.
Having had these reflections, I now invite you to do the same kind of philosophical thinking. Are these two texts that different? Does the context truly matter? Or are they meaningful in isolation?
---
Here follows the two texts. First comes the speech from Icke, which can be watched here. Then the lyrics to the song from Muse, which can be heard here.
I tried to warn you by David Icke
You have to understand. Most of these people are not ready to be unplugged. And many of them are so inured, so hopelessly dependent on the system that they will fight to protect it.
What if all you ever knew was a lie? Well, what do we know at any point? This Matrix scene is absolutely spot on. "This isn't real, what is real? How do you define real? If you're talking about what you can feel, what you can smell, taste, and see, then real is simply electrical signals interpreted by your brain." The senses are decoding systems, decoding information into a form that the brain can decode.
So, the senses are taking waveform information, vibrational information, they're turning into electrical information. They are communicating it into the brain, which then decodes that into a sense of reality we call the world we live in. So, the world that we think we're living in exists there.
The brain is dark but sees light. How is that possible? How can my brain be totally dark and I see this light?
Because that light in its prime form, like everything else, is just an information source. And I am decoding that information source in her into the visual reality of light, because that's what the information contains. Thus, that's what it manifests when I decode it.
This is mainstream science.
They talk about dark energy, dark matter. I see that slightly differently, but the principle is the same: What you can see and what you can't see.
So, you have this massive area of stuff they say exists in this universe, which we can't see. You then have light, the electromagnetic spectrum, etc., which is 0.005% of what they say exists in this universe. And visible light which is the only frequency band that we can decode into a visual reality is a fraction of the 0.005%.
This is the visible spectrum within the electromagnetic spectrum. Look at it! It's tiny. And that's all that we can see in what we call the world. You say to most people:
"Can you see everything in the space you're looking at?"
"Oh yeah mate."
You can't see that much of it.
So, this is right. There is no spoon. It's not the spoon that bends. It is only yourself, because that spoon only exists in that form when you decode it from energetic information.
Information is encoded in what we call light. White light contains all the colours of the spectrum. And colours are frequencies. They're just different frequencies. And when we decode them, we see that colour and we think those flowers are red and yellow. They're not. Nothing has any colour. The colour is decided in our perception of it by whether it reflects certain frequencies or whether it absorbs certain frequencies. We're only seeing light that reflects. Thus, we're only seeing that colour which is reflected by the object. Therefore, it seems to be that colour. This is the scale of the illusion that we think is real.
Light/radiation is information, and the frequency or wavelength vibration is its delivery system. The information dictates the frequency. And this is really, I think, you know, one of those whoa moments. As the frequency increases, the amount of energy carried by the wave also increases in proportion to the frequency.
So, when you open your mind and open your heart, your frequency goes up. Provable fact, measurable. As your frequency goes up, you're now being able to hold and access more and more and more information. And thus, you become more aware, more knowledgeable, more insightful, more intuitive.
And Nikola Tesla – the genius from which so much came – he could see beyond the physical that we perceive, and he said: "The day science begins to study non-physical phenomena, it will make more progress in one decade than in all the previous centuries of our existence."
---
Uprising by Muse
Paranoia is in bloom
The PR transmissions will resume
They'll try to push drugs that keep us all dumbed down
And hope that we will never see the truth around
(so come on)
Another promise, another seed
Another packaged lie to keep us trapped in greed
And all the green belts wrapped around our minds
And endless red tape to keep the truth confined
(so come on)
They will not force us
They will stop degrading us
They will not control us
We will be victorious
(so come on)
Interchanging mind control
Come, let the revolution take its toll
If you could flick the switch and open your third eye
You'd see that we should never be afraid to die
(so come on)
Rise up and take the power back
It's time the fat cats had a heart attack
You know that their time's coming to an end
We have to unify and watch our flag ascend
(so come on)
They will not force us
They will stop degrading us
They will not control us
We will be victorious
(so come on)
Hey, hey, hey, hey
Hey, hey, hey, hey
Hey, hey, hey, hey
They will not force us
They will stop degrading us
They will not control us
We will be victorious
(so come on)
Hey, hey, hey, hey
---
Bibliography
Alnes, J. H. (2020). Martin Heidegger. In Store norske leksikon. http://snl.no/Martin_Heidegger
Hylton, P., & Kemp, G. (2020). Willard Van Orman Quine. In E. N. Zalta (Ed.), The Stanford Encyclopedia of Philosophy (Spring 2020). Metaphysics Research Lab, Stanford University. https://plato.stanford.edu/archives/spr2020/entries/quine/
Nes, A. (2020). Språkfilosofi. In Store norske leksikon. http://snl.no/spr%C3%A5kfilosofi
Wheeler, M. (2020). Martin Heidegger. In E. N. Zalta (Ed.), The Stanford Encyclopedia of Philosophy (Fall 2020). Metaphysics Research Lab, Stanford University. https://plato.stanford.edu/archives/fall2020/entries/heidegger/
Comments
Sign in or become a Philosophy Cubed member to join the conversation.
Just enter your email below to get a log in link.